Ctel Group provide Web Service API's (Application Programming Interfaces) allowing you to process real time credit card transactions and retrieve reconciliation data directly from our database via your own applications without the need to install any new software.
Our API's do not require any third party or pre-compiled software so they are ideal for use in hosted/shared environments and are completely platform independent.
Ctel Group Web Service's can be quickly and easily implemented using any programming language that supports SOAP/XML. For developers using an application with inbuilt SOAP support (i.e Microsoft .NET, PHP, Jave, Cold Fusion, 4D, Pearl), processing a transaction via Ctel is as easy as a method call. For other developers using a language without SOAP support but with TCP/IP support (e.g C, ASP, Visual Basic 6) integration is still quite easy.
Development is made straightforward with our WSDL's, sample code and in-house technical assistance from our development team. We also provide a completely simulated testing environment so you can be confident of your customer's positive experience.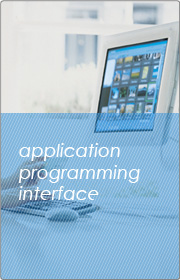 Contact Us About Development API's
For further information on how integration will benefit your business, contact us on 1300 55 2835