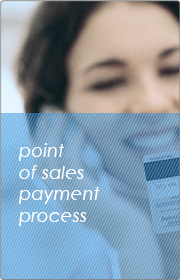 Ctel understands how important fast, effective customer service is to your business. To assist you in call centre situations or where there is a need to accept adhoc payments, Ctel offers our simple to use PC Direct desktop application. PC Direct allows you to process credit card payments at the point-of-sale, receiving a transaction result in just seconds to relay back to your customers.
PC Direct is a Windows based desktop application that is ideal for any environment where payments are processed in real-time, but manually. PC Direct s user friendly and can be used to process single or batched transactions using a standard internet connection.
PC Direct
Once you have PC Direct installed, you have two payment methods at your disposal, single payments and batched payments. Both payment streams communicated online directly with the banks via encrypted links.
Single Payments
This is the screen you would see when processing a single payment such as in a call centre situation.
PC Direct is the perfect solution if you want to accept payments via the phone and avoid unnecessary and costly call backs to resolve unsuccessful payments as the operator can verify payments within seconds and relay the result to the caller.
Batch/Bulk Payments
PC Direct allows you to process a large number of credit card payments in three simple steps, this avoiding complicated traditional 'batching' processes.
Select (or browse to) the file containing the transaction data;
Select the file format to use; and
Upload the file or spreadsheet for processing.
Contact Us About Desktop Payments (PC Direct)
For further information on how PC Direct will benefit your business, contact us on 1300 55 2835